About The Group
We, at Khatib group, are committed to high standards of professionalism and quality. We provide integrated, end to end solutions of HVAC & MEP services in Lebanon & MENA region. Established in 1999, Khatib group has expanded to become a partner of choice for many local and regional developers. We work in different sectors providing tailored solutions to meet our client's requirements, schedule, and budget. With our dynamic team of professional engineers and technicians, we work together with our clients to create a long lasting relationship based on mutual success and benefit.
HVAC & MEP services
We design and implement mechanical, electrical, plumbing and HVAC systems. As an integral part of every building, we ensure safe and effective realization of systems, integrating environmental friendly solutions to reduce long term effective costs and carbon footprint and operating to the highest level of energy efficiency. Our services include import, retailing, design, installation, maintenance, & consulting.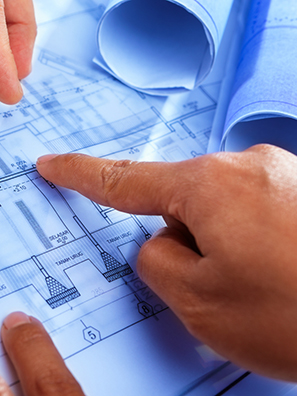 One of the leading companies in the local market to provide a well-rounded, innovative and cost-effective engineering solutions, as well as various projects delivery related to air-conditioning, ventilation, cooling/heating and humidity control.
Check Website

Pioneer in importing, distributing, installing and maintaining air conditioning solutions for all building types; residential, commercial and industrial. We guarantee high quality products, competitive prices and reliable aftersales services.
Check Website

We offer a wide range of ductwork & fittings including ceiling boxes, floor boxes, square to round transitions, round & rectangular ducts and much more. Our products are customized to meet the requirements and specifications of each project.
Check Website
Our Successes
At Khatib group, we lodge all solutions to meet our clients' needs starting from design, implementation, installation, to testing & commissioning; We satisfy them by upholding quality and compliance with all related codes. Our clients' needs and requirements are our priority
Bar Tartine – ABC Dbayeh

"After meeting with many HVAC specialists, Khatib Engineering submitted a smart and economical design to replace and renew the ventilation system of the kitchen, while respecting the mall's rules and standards."

FEB 30

"Very attentive to details, the quality of HVAC system they installed is unquestionable"

Prodigy Hub

"Since day one, Khatib Engineering provided an HVAC design that respected the ambiance and character of our project. The air quality is perfect and we could not have asked for more."

Level-up Gym

"Khatib Engineering delivered an integrative design insuring optimal ventilation and air-conditioning for an underground gym"

3B Gym

"Thank you Khatib engineering for providing us with high end HVAC and MEP solution within our budget"

Kahwet Beirut

" Khatib Engineering were able to overcome the ventilation challenges in the smoking area and the kitchen."

Dance Academy

"Our danicing classes couldn't have been more comfortable. Khatib Engineering succeeded in designing and installing a decorative concealed HVAC & ducting system to create a healthy atmosphere in the studio."

ANTIKA BAR

"It was a pleasure working with Khatib Engineering; they knew what to do right from the beginning. They developed a corrective design and implementation to solve challenges arising with indoor smoking."

Villa Almein

"Khatib Engineering team are very professional and knowledgeable. Thank you for the awesome job you did"

ORA BEIRUT

Thank you Khatib Engineering for your hard work and trustworthiness! They gave us solutions that suit us best on all scales"

V.I.Pet Center

Installation team was professional and pleasant! Vipet animal center is doing better because of the system you installed. We highly recommend this company for all kinds of ventilation and air-conditioning projects. Thank you!

Seven management offices- Beirut waterfront

Prime time gym- Ramle al bayda

Raii club- beirut waterfront